Christmas Gift Solutions for 2018
Giftbox Boutique offers modern gift baskets for all occasions. Thoughtful, affordable gifts we call everyday luxury. From our stylish packaging, to the unforgettable goodies within
- we take care of every detail so you don't have to.
Orders received before October 1st will receive an 8% discount. All orders received after October 1st and before November 1st will receive a 5% discount. If you would like to place an order please contact us on 0800 443 826 or fill in the form below. Alternatively, if purchasing online at checkout use the Code October1 to receive your 8% discount.
If you would like to create customised gift baskets for your clients, business partners or staff please contact us using the form below.
DELIVERED
ANYWHERE IN NZ

Free shipping on orders over $150

SATISFACTION
GUARANTEED

A gift to be proud to give


Don't Miss Out. Last Christmas We Sold Out.
Delivery will be available from 5th November.


The Salvation Army Red Ribbon Appeal.

This Christmas, we are proud to be supporting The Salvation Army through the Giftbox Boutique Red Ribbon Appeal.
Choose to swap our standard black ribbon for a stunning red ribbon for $1 per box with all proceeds donated directly to The Salvation Army of New Zealand. Giftbox Boutique will match your donations to a maximum $2500.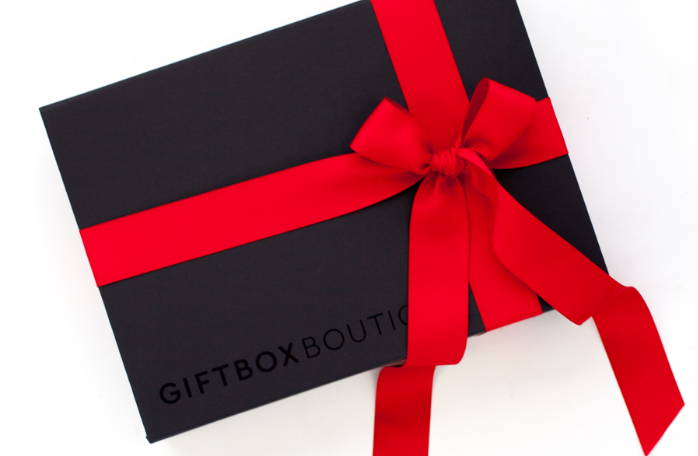 THE BEST
PRODUCTS

Our gift boxes feature a hand-picked selection of the best products available. Our benchmark? It must taste, feel or smell irresistible!


BEAUTIFULLY
PRESENTED

Modern and memorable is our style. Products arrive lovingly packed in our matte black gift boxes, finished with beautiful ribbon. Simple and stylish with no cane, curling ribbon or cellophane in sight!


Select a Red ribbon for $1 at checkout to Support the Salvation Army and we will match that $1*
We will match $1 donations to a maximum of $2500
Christmas Gift Box Enquiries
Thanks!
This field is required
This field is required
This field is required
This field is required