5 Delicious Recipes to Celebrate World Gin Day 2022
World Gin Day - That's a celebration we can definitely get behind! Everyone knows and loves the classic gin & tonic, but World Gin Day calls for something a little more exciting… So let's shake things up and whip that bottle of gin into something extra delicious. With world gin day taking place on June 11th, 2022, here are our top 5 gin recipes to help you celebrate 2022 world gin day in style!
Blush Gin Spritz
Pink gins have risen in popularity and we're totally on board; as well as looking pretty, they are absolutely delicious! This is the perfect super-sweet cocktail for a girls night (or a boys night!), which looks as impressive as it tastes.
Ingredients:
45ml pink gin 45ml prosecco

90ml lemonade

Ice

Fresh berries to garnish - we love strawberries in ours!
Method: Fill glass with ice. Add gin, lemonade & prosecco. Top with fresh berries, voila!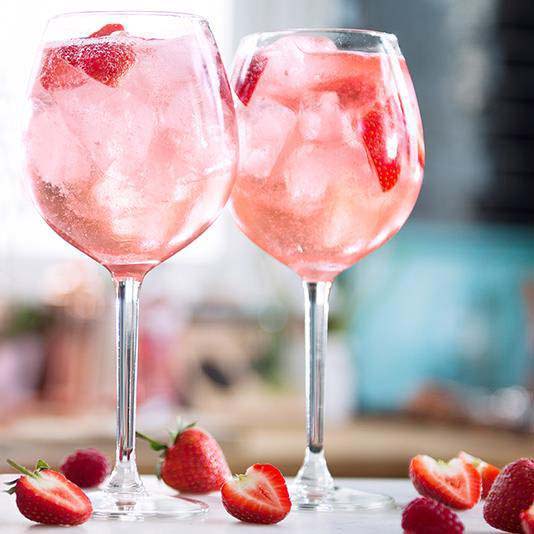 Basil Gimlet
The Gimlet is a gin cocktail enjoyed since the 19th century - apparently it was served to sailors to prevent scurvy! This is a herby twist on an absolute classic.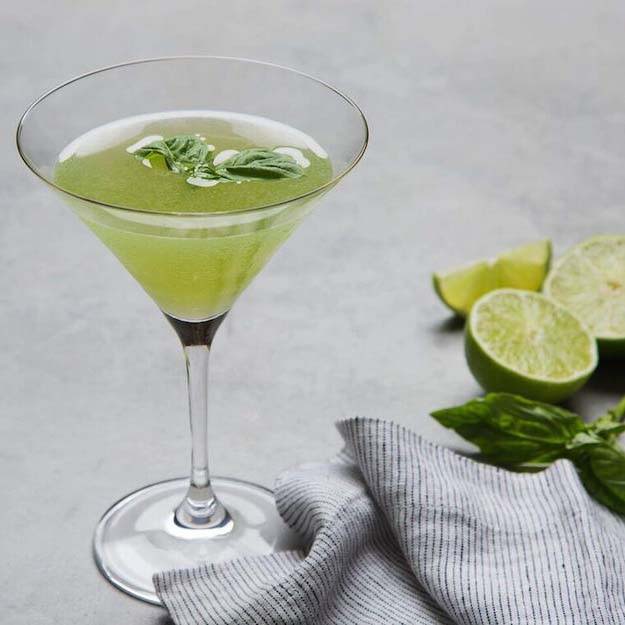 Ingredients:
3-4 basil leaves

45ml gin

20ml fresh lime juice

2 tsp sugar syrup

Ice

Lime wedge or basil leaves to garnish
Method: Add basil leaves into a shaker and muddle until leaves are just crushed. Add ice, gin, lime juice, sugar syrup to shaker and shake. Strain into a chilled glass. Garnish, and you're ready to go! Note: You can top this up with soda water if you'd prefer it less intense.
Citrus Spritz
With a citrusy combo of lemon & orange, this is a super refreshing cocktail on a hot day!
Ingredients:
40ml lemon gin

50ml San Peligrino Aranciata (or any orange flavoured sparkling water)

50ml prosecco

Blueberries, lemon slice & a basil sprig to garnish
Method: Pour all ingredients (except garnish) into a glass over ice. Stir to combine. Add your garnishes, and enjoy!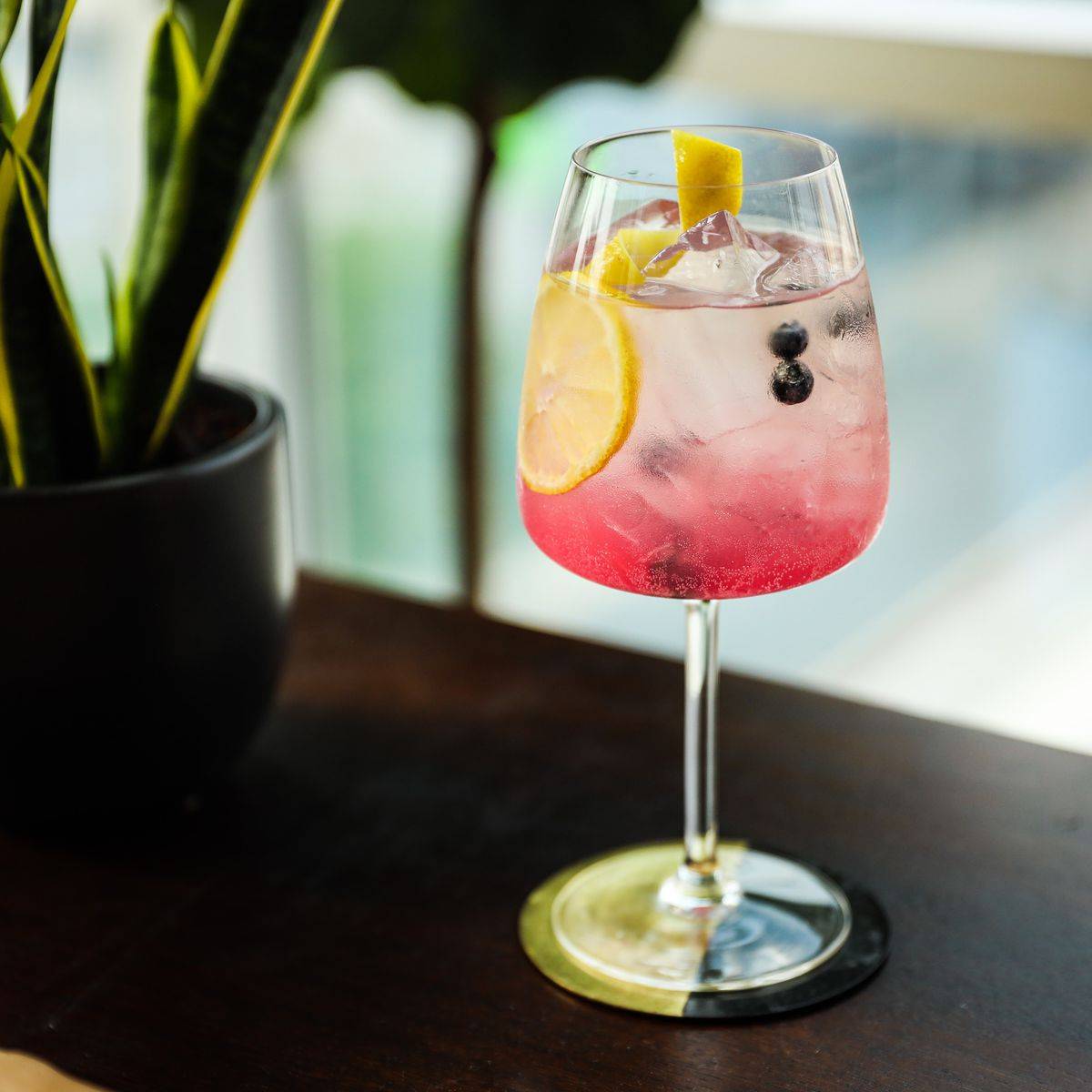 Berry Sgroppino
A berry twist on the classic Italian lemon sgroppino, this is sure to impress the guests!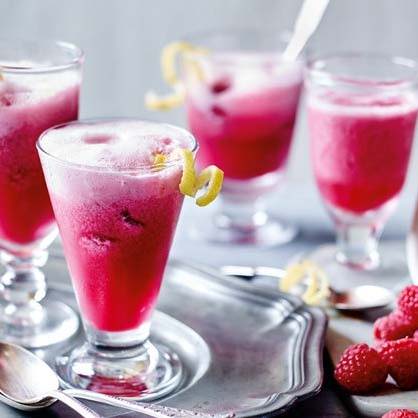 Ingredients:
50ml lemon gin

25ml prosecco

15ml lemon juice

15ml sugar syrup

A scoop of berry sorbet

Mint to garnish
Method: Add a scoop of sorbet into your cocktail glass. Add gin, lemon juice & sugar syrup into a shaker with ice, shake & strain into your glass over the sorbet. Top with prosecco. Garnish with mint, and be impressed with efforts!
Gin Mule
A classic Moscow Mule is one of our favourite vodka cocktails, but the gin-based version might be even better! If you like a mojito then you'll love this. Easy to make, and a definite crowd pleaser!
Ingredients:
45ml gin

About 8 mint leaves

30ml sugar syrup

20ml lime juice

Approx. 120-150ml ginger beer

Mint sprig and Lime wedge to garnish
Method: Add mint leaves, sugar syrup & lime juice to a shaker and muddle. Add gin, fill shaker with ice, and shake well. Strain into a tall glass over ice. Top with ginger beer. Add your mint garnish, drink up, and add to your list of favourite cocktails ever!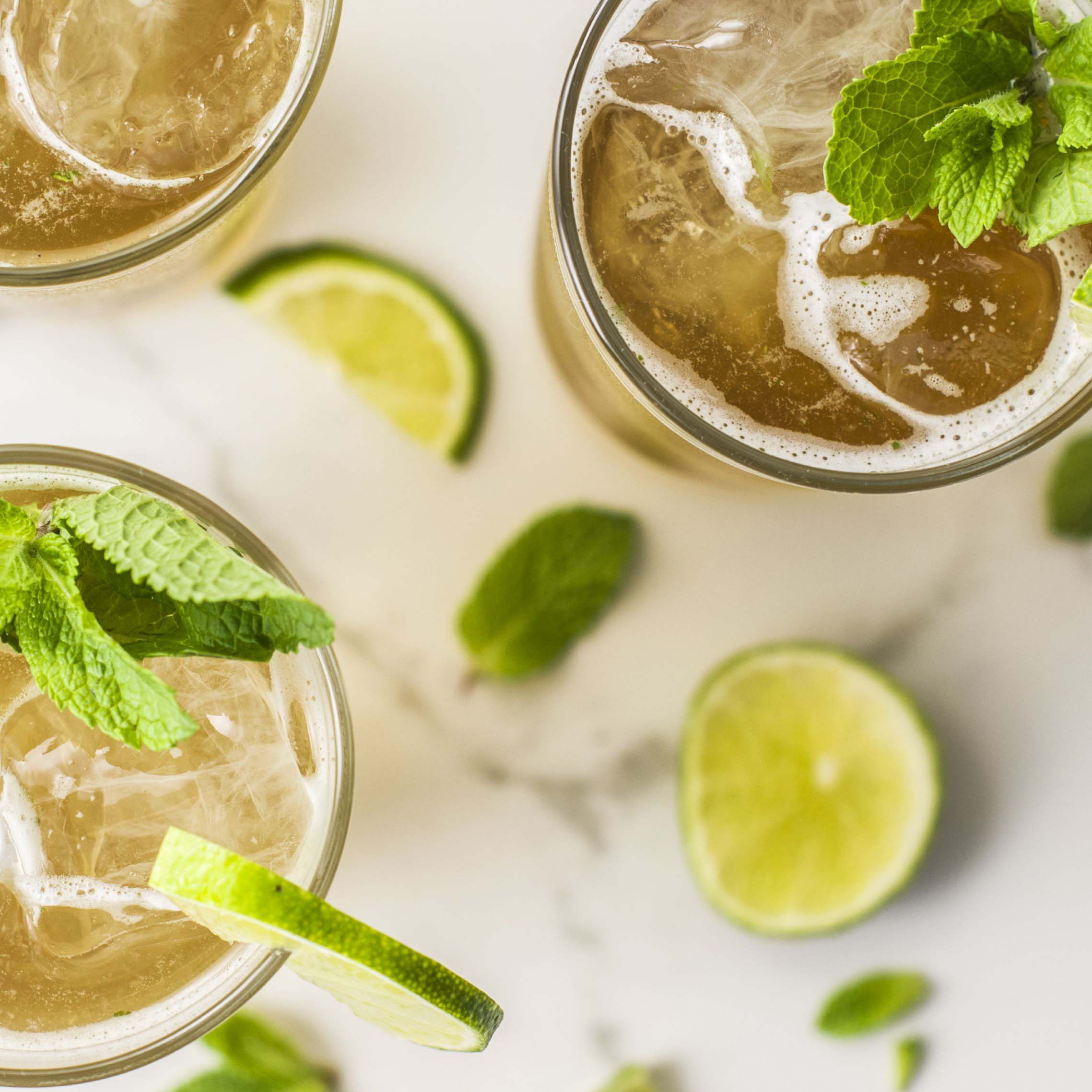 Mark your calendars, the second Saturday in June is about to become your new favourite occasion! We hope these gin cocktail recipes float your boat (or at least that impressive garnish), and inspire you to sit back & enjoy a delicious gin-filled drink, because you deserve it! And if you are in the mood to treat the Gin Lover in your life, why not surprise them with a mouthwatering Gin & Tonic gift hamper.