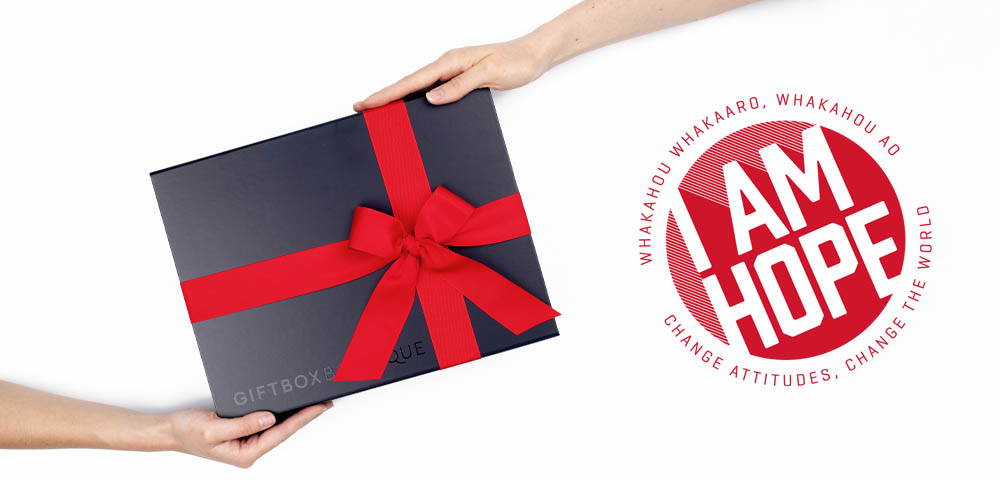 Help us support I Am Hope
Our Red Ribbon Appeal is back for 2022! We have chosen to support I Am Hope again this year. I Am Hope is a youth and community-focused support group that raises awareness around mental health and funds private care and counselling for young people in NZ. Visit their website to find out more about the essential work they do in our community.
During the Christmas season, from now until December 20th you can opt to upgrade the black ribbon on your gift box to a festive red ribbon for $1. We will match all donations and 100% of the proceeds will be donated to I Am Hope NZ.
We are proud to support a charity that does so much for our local community and we can't wait to present I Am Hope with the donations raised. You can follow us on social media to see the results of our annual appeal.
If you are looking for Christmas gifts this year please consider choosing us and upgrading to a red ribbon to help support all the good work I Am Hope does for mental health in our community.